By Ramzan, Klea and Vasileios
The stability and integrity of financial systems are threatened when tasks, powers, and the coordination of national and EU authorities are not sufficiently well devised to effectively combat money laundering. While an EU-wide anti-money laundering (''AML'') framework and an EBA mechanism, via Regulation 1093/2010, arts. 9a, 9b and 16, to monitor, investigate and sanction AML have been introduced, much can still be improved, according to the Commission. Two main approaches to the furthering of EU-level AML can be identified, namely, the creation of a new agency or a strengthening of the EBA's role in the AML framework. The importance in finding the right division of tasks, powers, and the coordination of EU bodies should not be underestimated. It is pivotal to understand the strengths and weaknesses of each system in light of EU AML efforts.
THEORY:THE NORTH STAR OF PRACTICE
Understanding EU law enforcement by EU bodies is not an easy task to deal with. Academics have provided a helping hand to legal professionals by enlightening, distinguishing and categorizing certain models of direct enforcement (Scholten). Before analyzing the Europeanization of an effective AML system, it would be helpful to become familiar with these models.
First model (S level): AML supervision within the EU is currently Member State-based. What does this mean? There are networks in place but due to the lack of binding powers, EU does not have sufficiently effective arrangements in place to address AML incidents, involving cross-border transactions.
Second model (M Level): Similar and shared tasks can be performed at both levels (national and EU). If National Enforcement Authorities (NEA) fail to ensure compliance, then EU Authorities step in. However, the implication is that EU Agencies lack legal binding powers. Thus, it is usually not advised to opt for this model due to its low centralization levels.
Third model (L Level): At this level powers and tasks are not shared but divided. EU Agencies can overrule national authorities in emergency cases. This is the most centralized level because it offers legally binding powers under certain circumstances. Nonetheless, there are differentiation in the implementation and enforcement of recommendations and decisions of the EU agency due to legal, political and cultural differences within the Member States.
Fourth model (XL Level): We have a hierarchical division between the EU and national level powers with a possibility to address instructions to national supervisors. The agency can take legally binding decisions. This is recommended because this represents the highest degree of centralization. There are no shared tasks, but NEA assist the EU Agency. The problems emanating on the XL level, as the L level are a differentiation in implementation.
BLEDING THEORY WITH AML REALITY
EU authorities intend to establish an EU-level AML supervisor, entrusted with clear powers to oversee and instruct national authorities, carry out different AML related tasks, and enhance coordination with supervisors from outside the EU. In terms of functions and powers there are five possible options on the table available to enhance the AML framework.
1. Possible Options of AML enforcement (Functions & Scope):
THE DILEMMA OF WHICH EU BODY
The Commission in its Action Plan claims that a more effective AML framework necessitates direct supervision on an EU-level for the review of internal policies, procedures and controls, to ensure effective implementation by supervised entities, as well as review documentation on transactions and customers. Currently, discussion about the evolution of EU AML framework considers creating a new agency, instead of keeping this authority with the EBA. But what would the advantages and disadvantaged then be in terms of the aforementioned functions and power?
Creating a new body would mean setting a new EU agency competent for supervising both financial and non-financial sectors. This option would offer maximum flexibility to design governance, with simplified decision-making process to respond to risks targeted and quickly, fulfilling the duty of cooperating with, coordinating and supporting for the national Financial Investigation Units. However, this is time consuming, as it may take longer to establish a new supervisory agency. It would be costly too as costs may become higher than initially expected or even planned. Execution risks may be present too, combined with possible overlaps between the new agency and other existing supervisory authorities such as EBA.
Keeping EBA in charge would mirror trust in the current measures, requiring from EBA to keep leading, coordinating and monitoring efforts to strengthen AML measures. Additional supervisory measures would have advantages in ensuring continuity and swift operation. An important question though is, does the EBA have emergency powers in AML cases? On the other side, there is need for a reform in case of additional measures. Building of knowledge and competences regarding AML governance and decision-making process need to be reviewed, along with improving investigatory capacity and power. Under the current scheme, EBA as an EU level supervisor for non-financial sectors too, represents a technical and institutional challenge.
ENCAPSULATE
We conclude that AML enforcement needs to be brought on EU Level. As it seems, the road towards Brussels is long, which calls for attention in several matters, such as the agency design, division of tasks, powers, control and regulation. We consider EBA with XL level of AML powers and tasks, highly centralized and with a system of control placed at an EU level, as the most prominent option. Nonetheless, as EBA states in response to the Commission's Action Plan, there further clarifications and specifications are needed.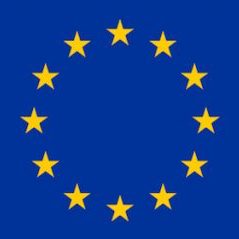 Latest posts by Student posts
(see all)