The implementation of EU policies is a member state affair. This is, at least, the principle established by the Treaty on the Functioning of the European Union: the member states are responsible for implementation, and if there is a need for more uniformity it is the Commission that adopts further detailed rules, or exceptionally the Council.
Clear as this treaty article may seem, practices of bending this rule have become increasingly common. The regulatory activities of certain EU agencies, extensively described elsewhere on this blog, are just one example: they tie the hands of the Commission and effectively take over its regulatory tasks.
Another more extreme strategy has attracted less attention. Here, the Commission is bypassed entirely as member states create transnational institutional structures for adopting common implementing rules, or even to provide for policy implementation already at the transnational level itself. This can be an effective strategy for implementing policies that are transnational by their very nature, but it does not fit nicely with the EU's institutional architecture which creates accountability challenges that are difficult if not impossible to overcome.
In a recent study that we carried out, we demonstrate how this plays out in the EU's rail freight policy. Various regulations and directives seek to create common technical standards for trains, safety systems and infrastructure and thus make rail freight traffic run more smoothly across EU borders. But additionally, massive efficiency gains can emerge from cooperation on an operational level; through a common approach to the allocation of network capacity to freight operators. For that matter, the EU has identified nine rail freight corridors that deserve special attention. The Rhine-Alpine Corridor, for instance, connects the ports of Rotterdam, Amsterdam, Zeebrugge and Antwerp, via Germany and Switzerland, to Genoa. This route connects five countries, each having its own regulatory body that is responsible for allocating network capacity to train operators. In practical terms, this means that a cargo operator that wishes to run an international freight service depends on five different regulators for equipping its trains with a timetable. On long international routes, this fragmented planning may easily result in several hours of waiting time.
For this matter, the EU has adopted a regulation that creates separate transnational executive bodies for each route. These bodies provide for centralised planning for international freight trains and also directly allocate network capacity to freight operators. They thus administer and implement this EU policy across multiple member states, in this case even one non-member state, and their decisions are legally binding. Freight operators only have to deal with one one stop shop, which is part of the transnational executive body.
The setup of the transnational public authorities in this example has clearly been inspired by a functional logic. They may even bear potential for further European integration in policy areas that hitherto remained an exclusive national affair despite having international effects. Because transnational executive bodies allow for transnational implementation of European policies while involving only a subset of member states and bypassing the EU's institutions, they may prove to be a convenient alternative for joint policy implementation in times of declining trust in the European institutions and greater calls for flexibility as regards the speed and depth of integration.
But we also observe potential downsides when it comes to such arrangements, in particular with a view to the democratic legitimacy of transnational executive bodies per se, and with respect to certain aspects of their accountability. Because the EU's constitutional system does not explicitly cater for executive bodies organised at the transnational level, both the member states and the EU need to cut several corners in order to erect them. This creates challenges for the democratic and legal accountability of such arrangements. In the case of the Rhine-Alpine rail freight corridor, the German competition authority has been assigned as the accountability forum for complaints relating to transnational issues, on the basis of a memorandum of understanding between the member states who participate in the corridor. But which standards does this legal accountability forum apply: the German ones, or different ones? If it is not necessarily the German ones, is this competition authority practically capable of applying different standards than its own? And if the transnational executive body fails to implement EU policies, is the Commission able to launch an infringement procedure, and if so, against whom?
To our knowledge, cases against any of the rail freight corridor organisations have not been lodged yet. We thus cannot provide any conclusive answers to the above questions at this stage. However, they are central to assessing the legitimacy of transnational institutional arrangements like the case we presented here. Transnational executive bodies may thus well be convenient and effective, but only as long as no affected party complains about their workings.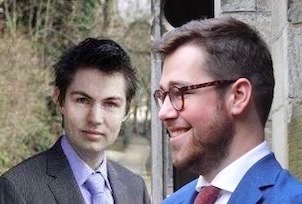 Latest posts by Gijs Jan Brandsma & Rik Joosen
(see all)